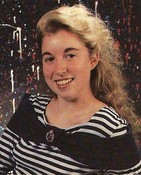 Heather Massengale Grooms was a lifetime Spokane resident, died Saturday, January 7, 1995 from injuries suffered in a car accident.
She graduated from Ferris High School and attended Spokane Community College. She worked for Medical Service Corp. as a claims processor.
Mrs. Grooms was a member of a non-denominational Christian fellowhip.
Surviors include her husband of two years, Galen Grooms; her parents, Kit and CIndy Massengale of Newman Lake; a sister, Suzanne Massengale of Newman Lake; and her grandparents.
As printed in the Spokesman-Review on Saturday, January 14, 1995.